Pôle touristique Bellevue
Camping
BELLEVUE
We have the pleasure of receiving you on our small 3 stars aveyronnais camping from April to the beguining of November.
For your holidays in Aveyron, we offer 31 pitches for you to camp camping in full nature. We can accommodate you with your tents, caravans or camping car.
Prohibition for motorhomes to fill or empty on site, we are not equipped for this. There is a dumping area in CAMPUAC (4km)
Ban on charging electric cars within the campsite, there is a terminal in the village

Our grassy pitches, shaded or semi shaded, delimited, offer you a minimum space of 80 m2 Most of the sites are close to electrical terminals. You can access your locations from 14:30 pm. They must be liberated before 12:00 am. Our rates include hot showers and access to all services (heated swimming pool, free wifi ...) On our pitches, no tarif increases for extra tents, nevertheless, for your comfort, the maximum number of people is 6.
Pets, held in lead, are allowed in the campsite with supplements (excluding dogs category 2).
For your comfort, special care is given to the cleanliness of the toilets throughout the day. The sanitary block includes a shower, washbasin and a toilet for the persons with reduced mobility.
We put your ice blocks in our freezers at no extra charge.
You want to discover the Aveyron, staying in the heart of the greenery, in the open air, quiet, with a small budget so do not hesitate to put down your caravan, or to plant your tent at the Pole Touristique Bellevue. Our small campsite offers calm but also services of quality with free wifi, heated swimming pool, library … a quality welcome where we will guide you, to discover all the wealth of the Aveyron.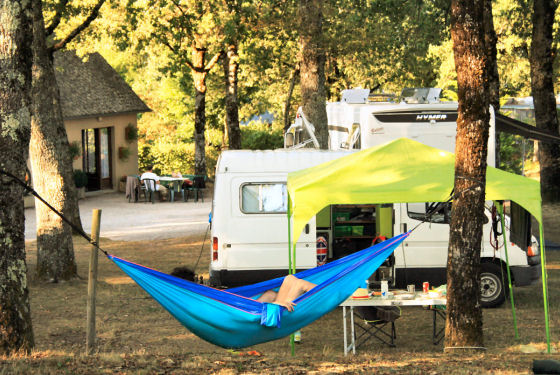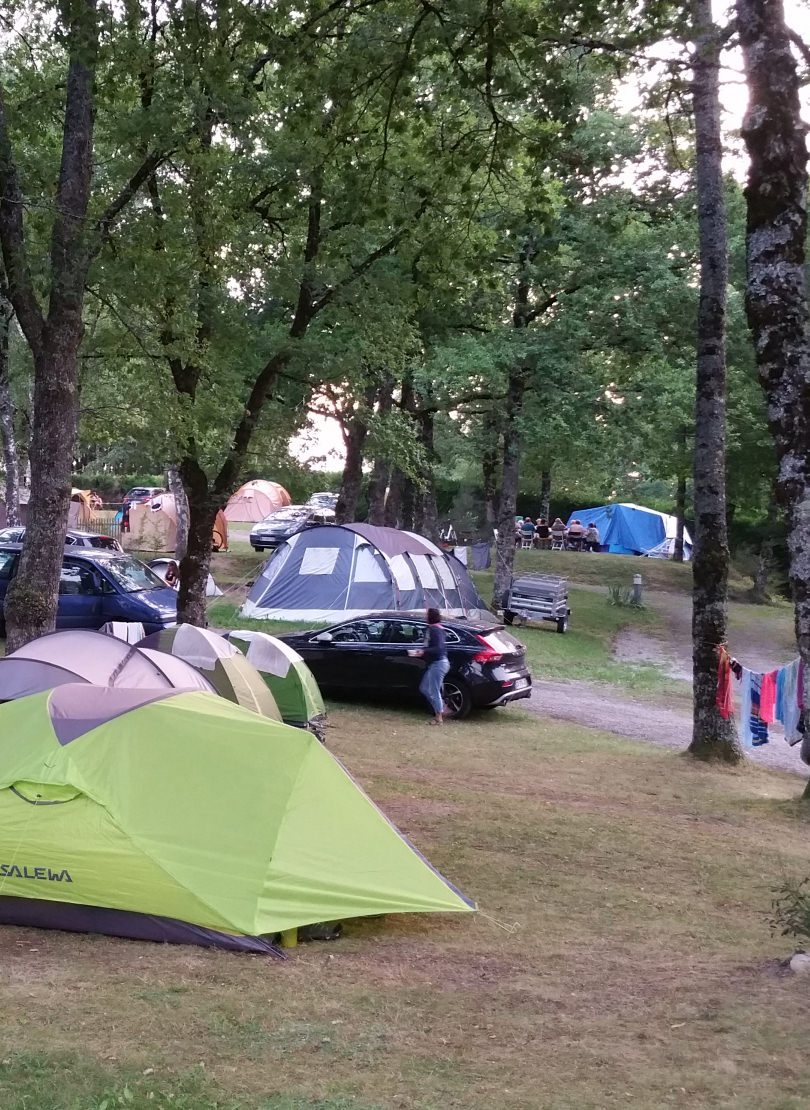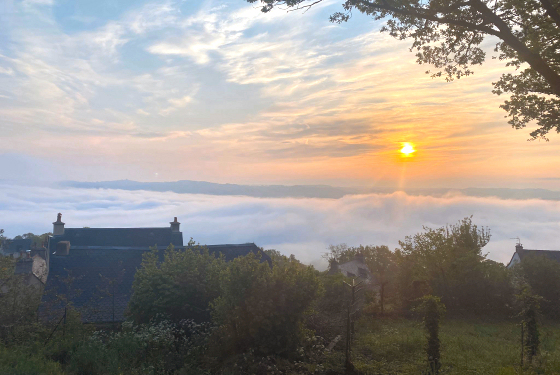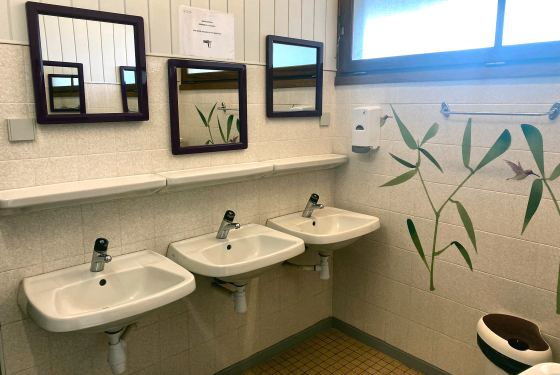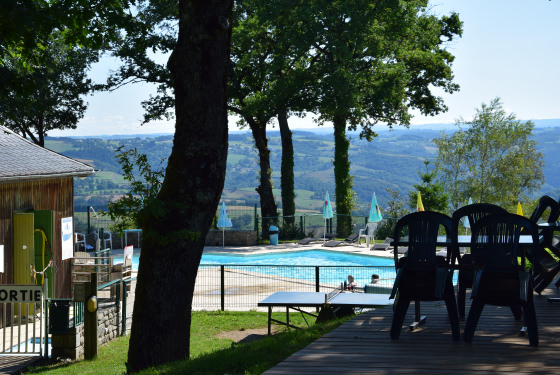 To spend holiday, in camping, in Aveyron, it is to take its time. Here you will be able to make one true pause. The time seems hanging, especially in the morning, in front of the see of clouds. At an altitude of 650 m, we have chance to be often above clouds. Panorama is every time exceptional! You will wake up with the singing of the birds. Then you can choose between a morning Sport, with a descent of the Lot valley in Canoe, or a morning discovery while strolling in the streets of Conques. You will also be able to meet different producers, markets, or artisans like in Laguiole to discover the secrets of the knife factory ... or simply, enjoy the quiet of the campsite on the deck chairs by the swimmingpool!
3-star family campsite
31 shaded pitches
Animals accepted (on leash)