an exceptional heritage
what to visit
in the area
What to do, what to visit in the area
By staying at the Pole Touristique Bellevue à Golinhac in camping, chalet rental or character houses you will benefit from an ideal site to discover the Aveyron. Less than 45 min to discover the Vallée du Lot, the Gorges de la Truyère, the Aubrac, Rodez and its Soulages Museum...
You will have choice between several sports of full natural, walking, V. T. T, the canöe and in every turn you will be surprised by landscapes. As for gastronomy, you can enjoy the typical Aveyron recipes (Aligot, Farçou, Aubrac meat, cheeses, wines ...) and meet the Aveyron people, friendly and proud of their culture.
Below we have selected some sites and activities, to help and give you an overview of all the wealth of the Aveyron that you can easily access, if you decide to spend your holidays at the Pôle Touristique Bellevue in Golinhac. But this list is only a small preview ...
Some small villages to discover
Conques (à 40 mn) :
In its unspoiled and natural environment, on the Compostella, you will be surprised by this village, classified among the "most beautiful Villages of France" so much by the authenticity of its built heritage, that by its abbey church, an international reference in Romanesque architecture, and contemporary art (stained glass windows by Pierre Soulages)
Estaing (à 30 mn) :
At the edge of the Lot, Estaing will appear to you around a turn, an amazing postcard this small village, also classified among the "most beautiful Villages of France" and its castle on a promontory. By visiting Estaing, you can admire the beautiful facades dating the XVIth, XVIIth and XVIIIth centuries.
Le Fel (à 40mn) :
Walking through this small flowered village on a ridge you can discover Small vineyard houses nicely restored, a beautiful panorama on the Lot valley and the Terraces of vines. Do not leave the Fel without having tasted his wine. To better understand The history of this village you will be able to borrow the circuit of discovery "a village, a vineyard" in Departure from the town hall. 1.5km of visit and 40 interpretive panels to know everything about this vineyard, Its origins, the village, its customs, the life of former times, the fauna, the flora...
Entraygues (à 15 mn) :
At the confluence of 2 rivers Le Lot and La Truyère, you will find a city with all amenities, but especially many medieval vestiges, old streets, wonderfull half-timbered houses dating from the XVth and XVIth centuries, its castle and its bridges XIIIth century ....
You can easily visit the old Entraygues with a numbered itinerary and its 21 panels on the circuit starting from the Tourist Office.
Some villages to visit: Conques, Estaing, the Fel, St Comes d'olt, St Eulalie d'Olt, Belcastel...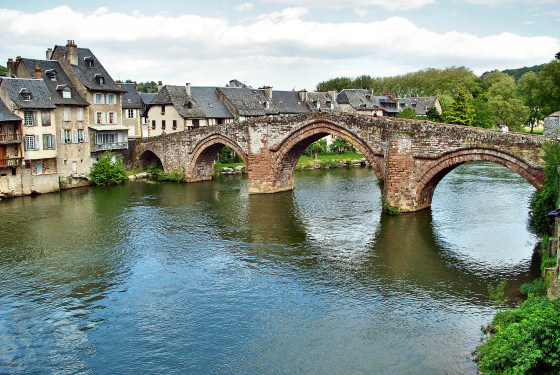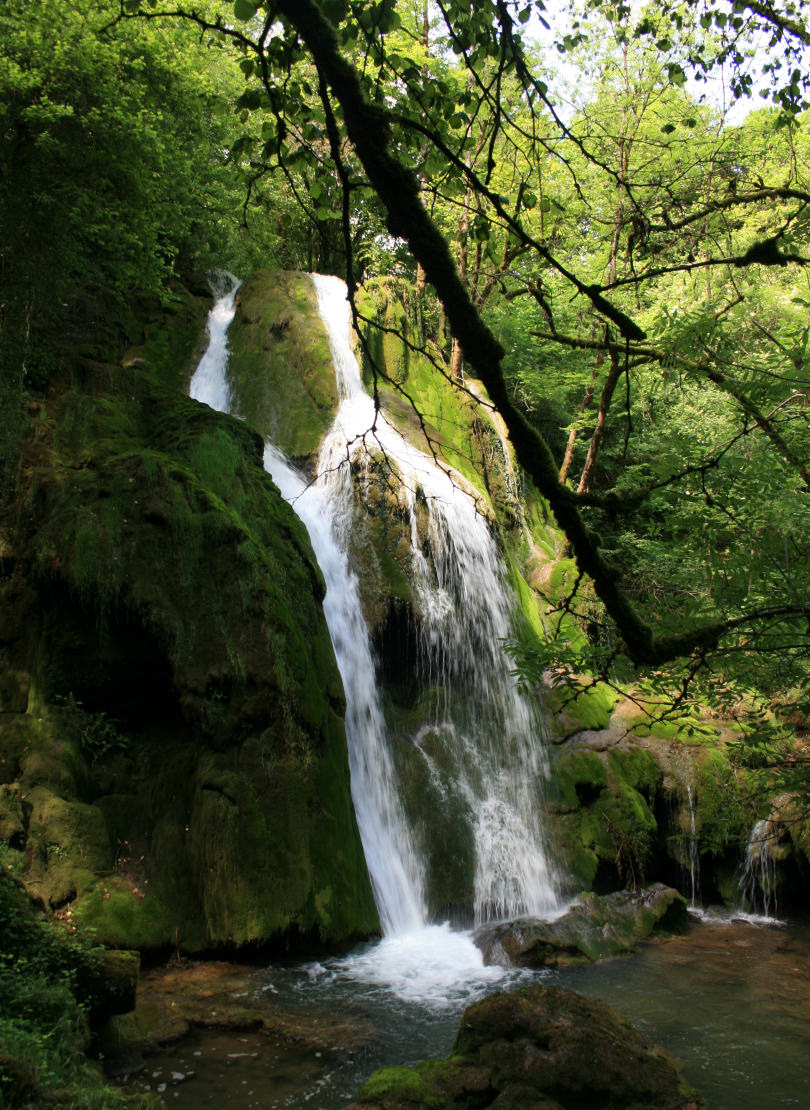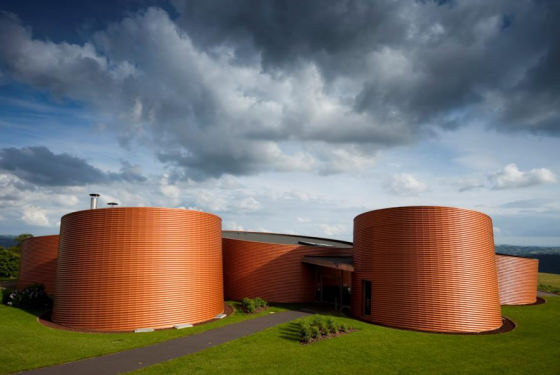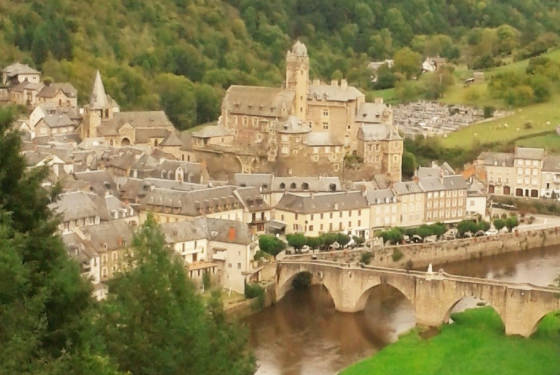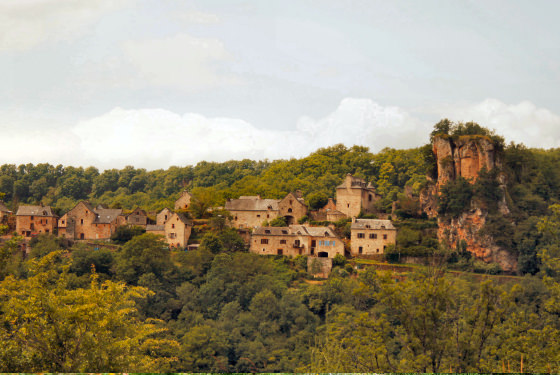 Some natural sites not to be missed
Le trou de Bozouls (à 20 mn) :
You will be surprised by this canyon, an amazing natural curiosity in horseshoe shape (400m in diameter, 100m deep). You will discover the original village which settled on the rocky promontory, in the middle of the site. To visit the canyon, three routs of short hikes (for young and old people) are possible, or a visit by small train.
Le plateau de l'Aubrac (à 40mn) :
2 500 km2 of forest and pasture share this space. By pacing these magical landscapes, you will be invaded by a sensation of freedom. The changing light at any time carves curves and rocks, creating a unique atmosphere. You will be able to cross the herds of cows of race Aubrac, around many shelters of shepherds called "burons".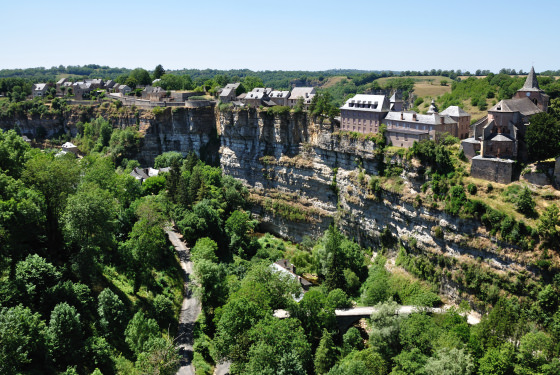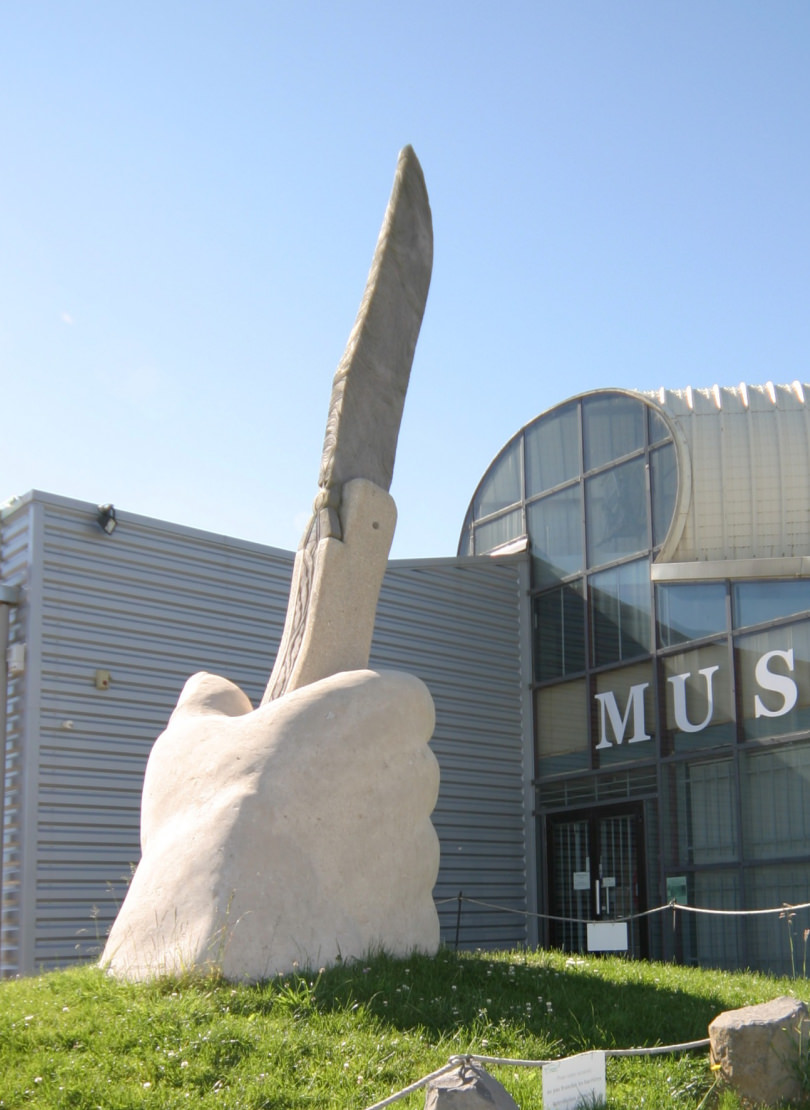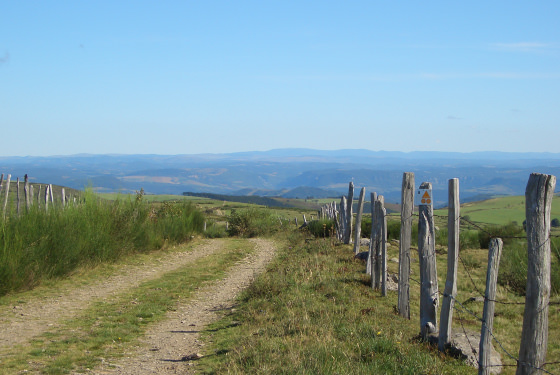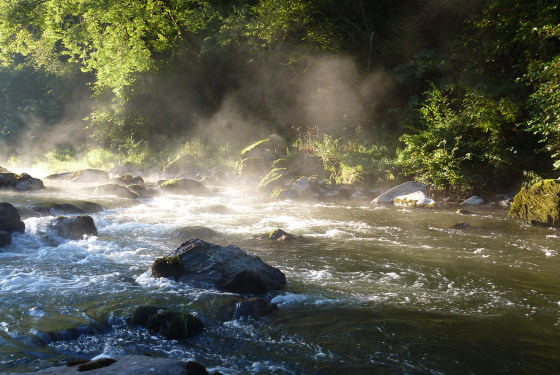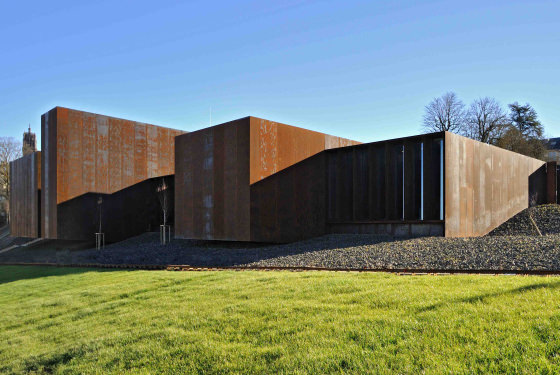 A few sites, castle and park to visit with children
Le Jardin des bêtes (à 30mn) :
In a botanical setting, you can see unusual animals from all over the world, enjoy a labyrinth of vegetation and discover a lively reproduction of the most beautiful villages of Aveyron. For a few years rides have been present on the site and form a small local amusement park with chair carousel, pirate ship, car circuit for the little ones, duck fishing, etc...
Le parc et château du Colombier (à 40mn) :
To visit with family. You will make a leap in time and imagine the life in the castle thanks to playful visits. Children will appreciate the pedagogical program entitled "Fairy Flame" to glimpse the medieval seigneurial life where a questioning will be developed according to their age. In the wild life park, you will begin by visiting a tiny farm. Then you will overlook the territory of the wolves and approach very close to the lions, monkeys, lynx ... You will also have access to playgrounds, large wooden games.
Le Château de Calmont d'Olt (à 30 mn) :
This fortress will offer you a magical immersion in full Middle Ages. A very playful visit in period costume where you will attend demonstrations of medieval weapons (Trébuchet, cannon, crossbow ..). You can also enjoy exhibitions on life, costumes, and games in medieval times. Your children will become apprentice knights in 12 events.
Les sentiers de l'imaginaire (40mn) :
Discover six different themed trails. Walks between 45 minutes and 2 h 15 mn to do with family. You will be surprised by your children happy to hike in a magical forest, surrounded by surprises, knights, dragons...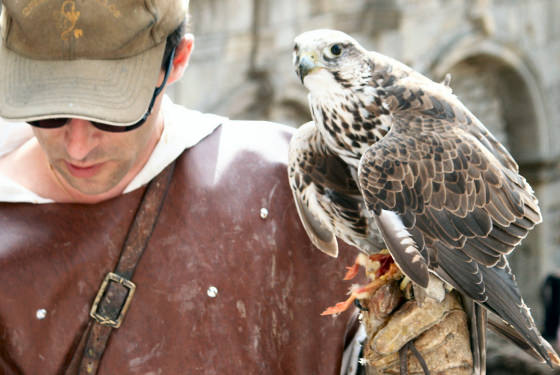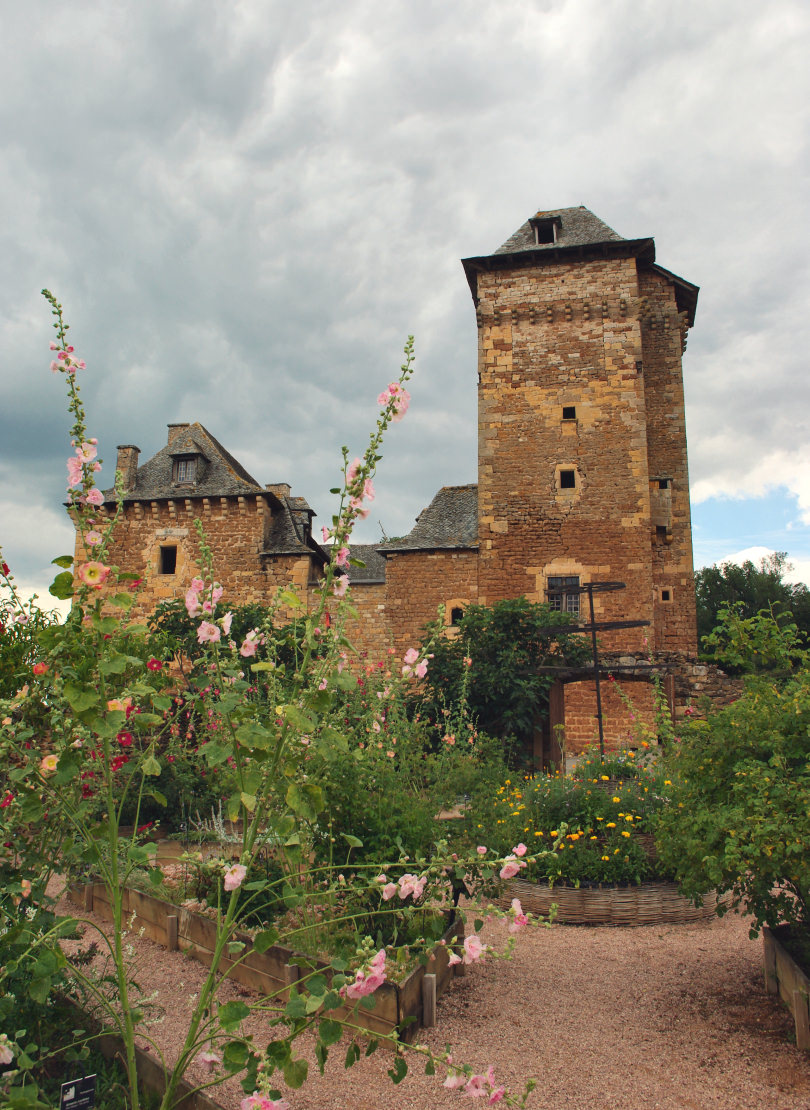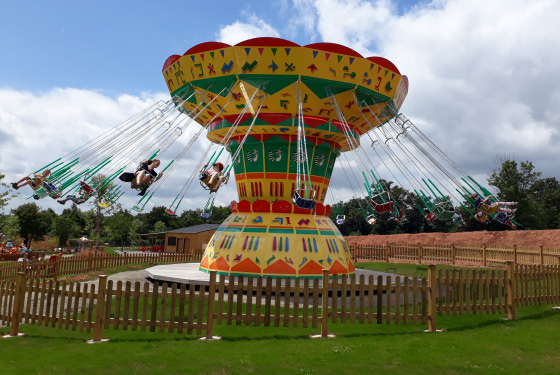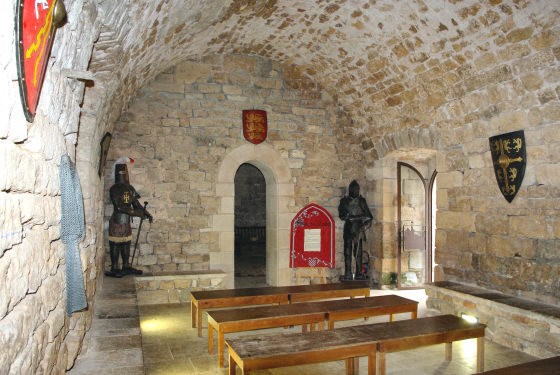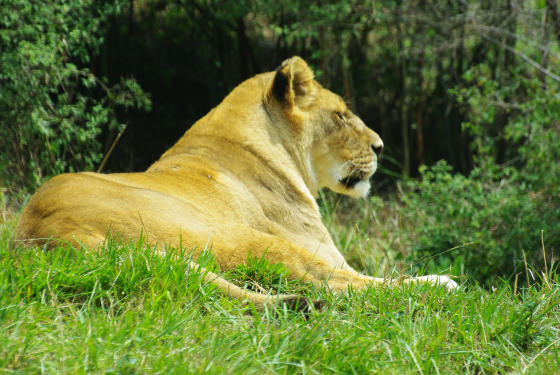 Some outdoor activities
Ride a scooter from Golinhac to Entraygues (5mn):
Pierre Yves offers you a fun activity for the whole family to discover this descent on the Lot Valley in a different way ... and sensational! Two hours of walking and descending safely.
Le Canoë (à 20 mn) :
The base of Entraygues, located on the Lot, will propose you different routes accompanied or not, in ½ days or full days. Special sessions will be offered for children from 5 years. You can also be tempted by stand up Paddle whose sessions are supervised by professionals.
Mountain Bike :
4 marked trails (loops of 10 to 25 km) will be possible from Golinhac.
The hiking :
In Aveyron hiking is a major activity. From the campsite, there are two different PR. And if you want you can also follow a part of the pilgrim trail (GR 65). Less than 45 minutes by car, we will advise you several hikings depending on your level and your expectations.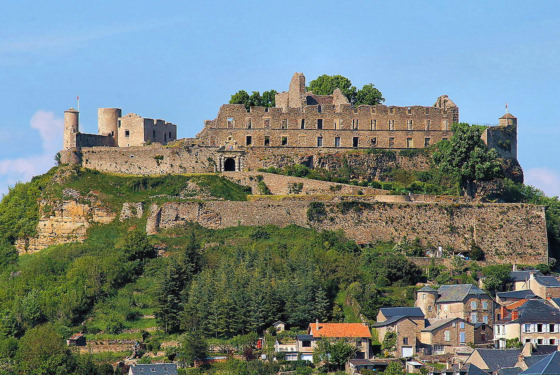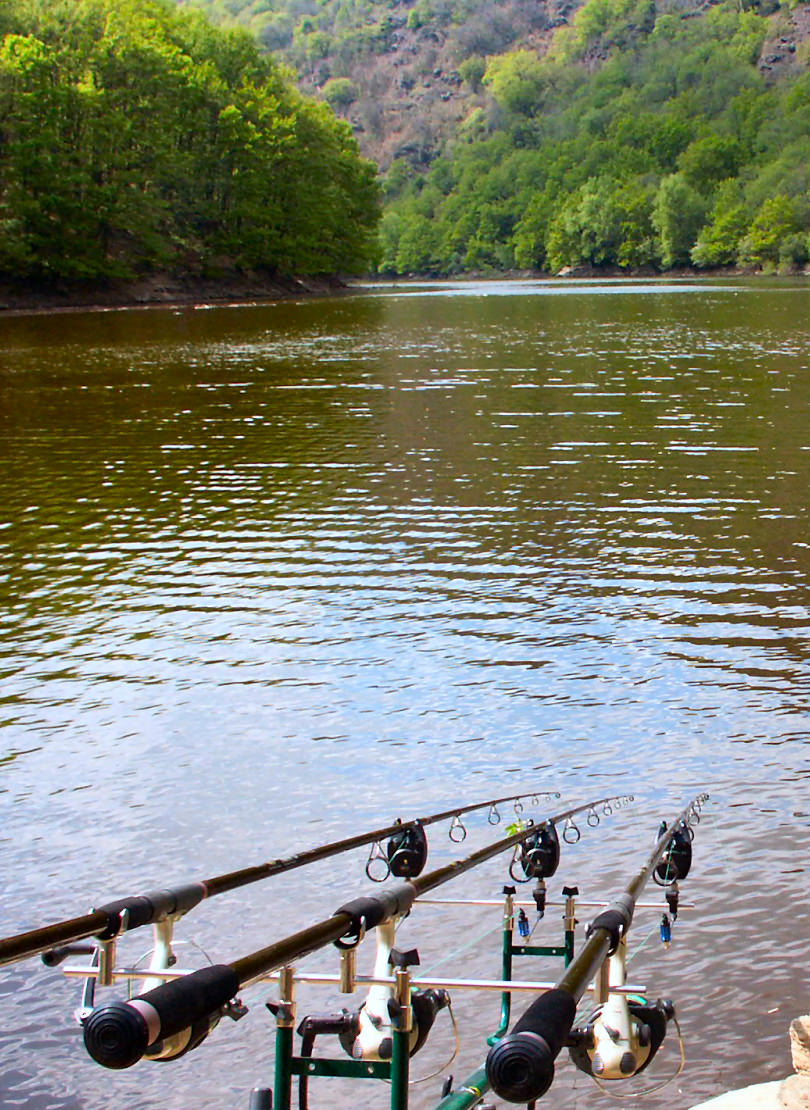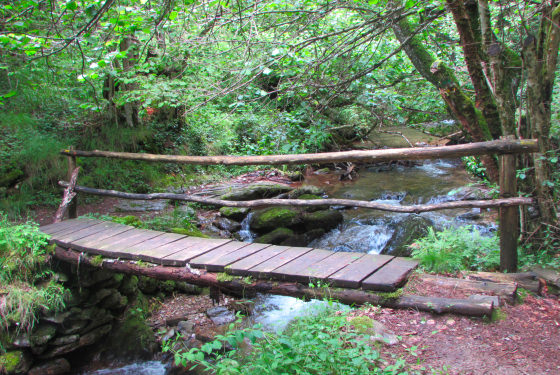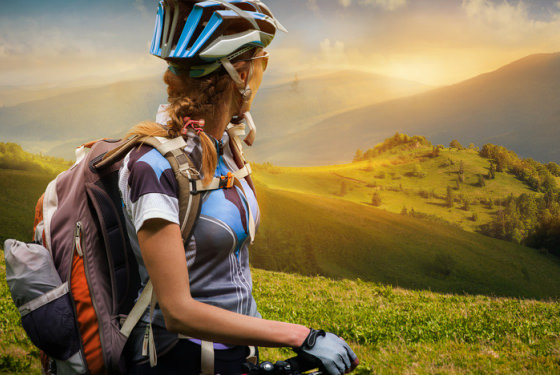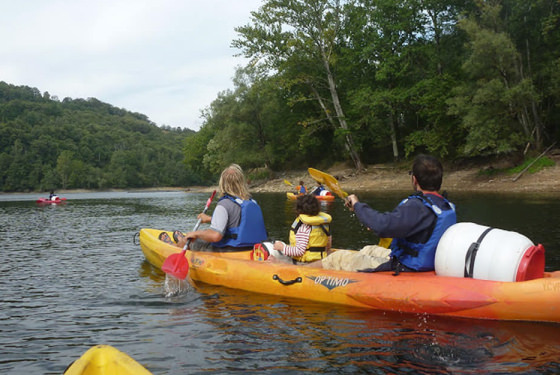 But also..
The Soulages in Rodez Museum (à 40mn) :
You will not be able to leave Aveyron without visiting the Musée Soulages. Pierre Soulages, this contemporary painter celebrated internationally, is known for the domination of black in his paintings. Thanks to the audios guides, you can easily visit this museum, even if you do not have a great knowledge of contemporary art.
The market of the producers in Entraygues (15mn) :
Every Wednesday evening, on the place of the village, you can taste (on site or take away) local products and specialties from Aveyron in a friendly atmosphere.
Laguiole and its knife (40 mn) :
You will not be able to spend your holidays in Aveyron without knowing all the secrets of manufacturing the emblematic knife of Laguiole. Take advantage of your stay in Laguiole to taste its cheese !